Are you trying to find an eye-catching way? Then, installing HD LED video wall may be the best choice. However, what does LED video wall mean? Technology has changed the face of traditional digital signage and provided advanced technology of LED video wall, which is very effective for outdoor and indoor use.
A few years ago, video walls were only used in a small part of the market, such as casinos, shopping malls and stadiums. However, with the continuous development of technology, these types of video walls are used in almost all industries.
1. factors to consider: before installing the LED video wall, you may want to know its technology and requirements. Some things need to be considered when installing LED video wall, such as image quality, location, implementation, maintenance, etc. Although LCD is more popular, LED video wall is rapidly becoming popular due to lower manufacturing costs.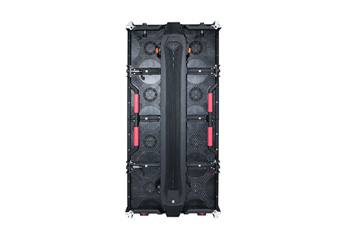 Indoor Led Screen
2. LED video wall type: LED video wall display uses multimedia technology, computer technology, video technology and other technologies Therefore, LED video wall displays are in great demand because they provide clear image quality and a series of other amazing benefits, such as low power consumption, less maintenance, longer life and so on. There are many options for LED video wall displays.
1) Indoor LED video wall: LED video wall has gained a lot of popularity recently. This is not a new technology. It has been used in outdoor screens for decades, but it lacks the resolution of indoor monitors. Today, LED video wall is an ideal display option for indoor video wall system. The LED video wall consists of many high definition led displays. The splicing composition of LED display provides a variety of installation methods, including bending, ceiling installation, independent and so on.
2) Projection system: projection fusion system tends to combine the output of multiple projectors to produce images with higher resolution than any single projector. The projection fusion system mixes the output of many projectors to create a large display surface.
3) Small space LED video wall: small space LED video wall has become the standard display technology for most indoor video screen applications, used for entertainment, notification and advertising. Small spacing LED displays are usually made of surface mounted LEDs Due to the small space between the two LED beads in the technology, the image quality of Hd led Screen is more delicate.
3. Who is suitable to use video wall system: video wall is very general and can provide advantages for almost any application and environment. People using the video wall system include, but are not limited to, students and educators, businesses, control room operators, armed forces.
4. Why video wall system: most organizations are using this kind of video wall system because it is a considerable investment. It can meet the needs of many displays by providing a single display that is very convenient to use. Therefore, although the operation mode of video wall is similar to that of single display, the technology behind it is more complex and powerful.